Art for Artists, Scientists, and Feminists
By happy coincidence, my fellow female collaborators and I both finished two separate, laborious projects at the same time: Come Fine Out's newest zine LOCO (Ladies Only Comics Only) and my creating 20 more watercolor illustrations to add to my Animal Brain illustration series.
We saw an opportunity in releasing our work together with the collaborative feminist spirit of LOCO by embarking on a 20-day fundraising campaign, which we have lovingly named 20 Days of Brains.  Through this fundraising event that is both creative and entrepreneurial, we hope to show our work to the world in a way that is inclusive and enlightening.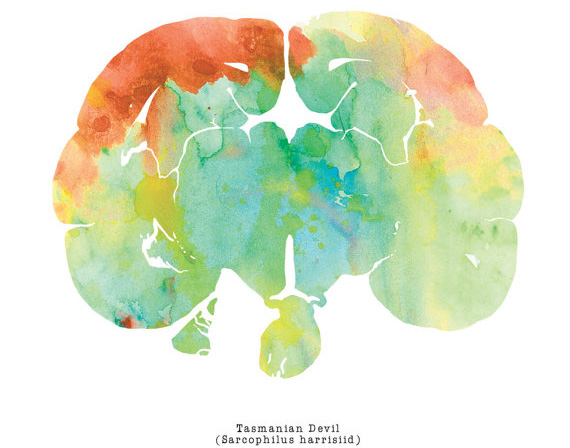 Here are the details of our 20 Days of Brains event:
Who: The founders of Come Find Out, Anjelica Colliard and Krusty Wheatfield and myself
When: Wednesday, October 7 – Tuesday, October 27
Where: Mainly my Etsy shop – InnerStellarArt, but join the event on Facebook,  Google+, and check out our progress on Instagram.
What: $5 of every Etsy order including an Animal Brain print will go directly to CFO.
Why:  By raising the funds to reinvest in ourselves, we challenge sexism on many levels through a well coordinated and powerful action that is both creative and entrepreneurial.
All raised funds will be directed towards:
–  Renovating the independent print studio, Lemon Drop Press
– Purchasing a new ink drum and printing supplies
– Supporting other like-minded local businesses
I want to share this letter from the LOCO editor, Krusty Wheatfield, because it's such a goofy and poignant introduction to the zine and summarizes a lot of my sentiments about art, feminism, and collaboration to empower all people.
Make sure to support this wicked zine by purchasing it on the Lemon Drop Press Etsy page or purchasing an Animal Brain print between now and October 27.
Let's crush it, ladiez.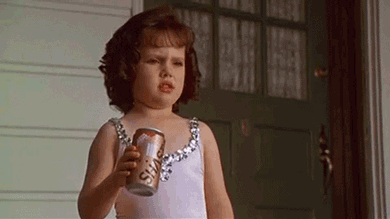 Share this event with friends who are interested neuroscience, comics, feminism, zines, self-publishing, art or any of the above!