Support the comic book arts and chip in! HERE
Don't you just love snail mail?
Well great, because it's that time of year when YOU can support me to send YOU and YOUR a mini holiday comic book card. If you are wondering what the hell a holiday comic card is, please see my comic card from last year.
Donate whatever you can! $5, $10, $50 – IT'S ALL GOOD. I'm trying to raise $300 to cover all printing and production costs associated with getting this autobiographical comic out to one hundred of my closest friends, family, and fans.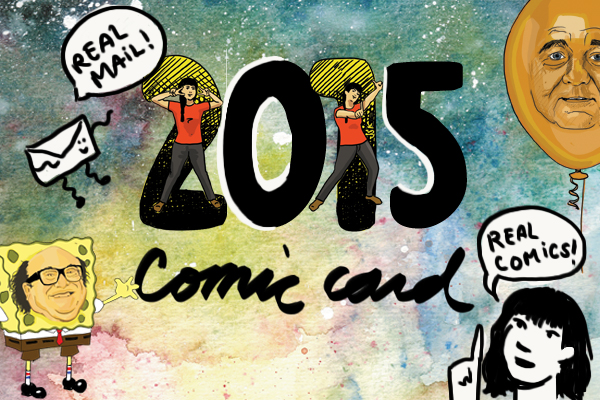 Love you love you and thanks for all the support <3