RITUAL
This book features the magical rituals of 9 artists and alternative healers. This book is 48-pages of pure magic and is risograph printed in blue. I illustrated most of the art in this zine, except for the inside of the front cover by @sludgepony and one of the images of the Protexion Ritual by Maren Preston.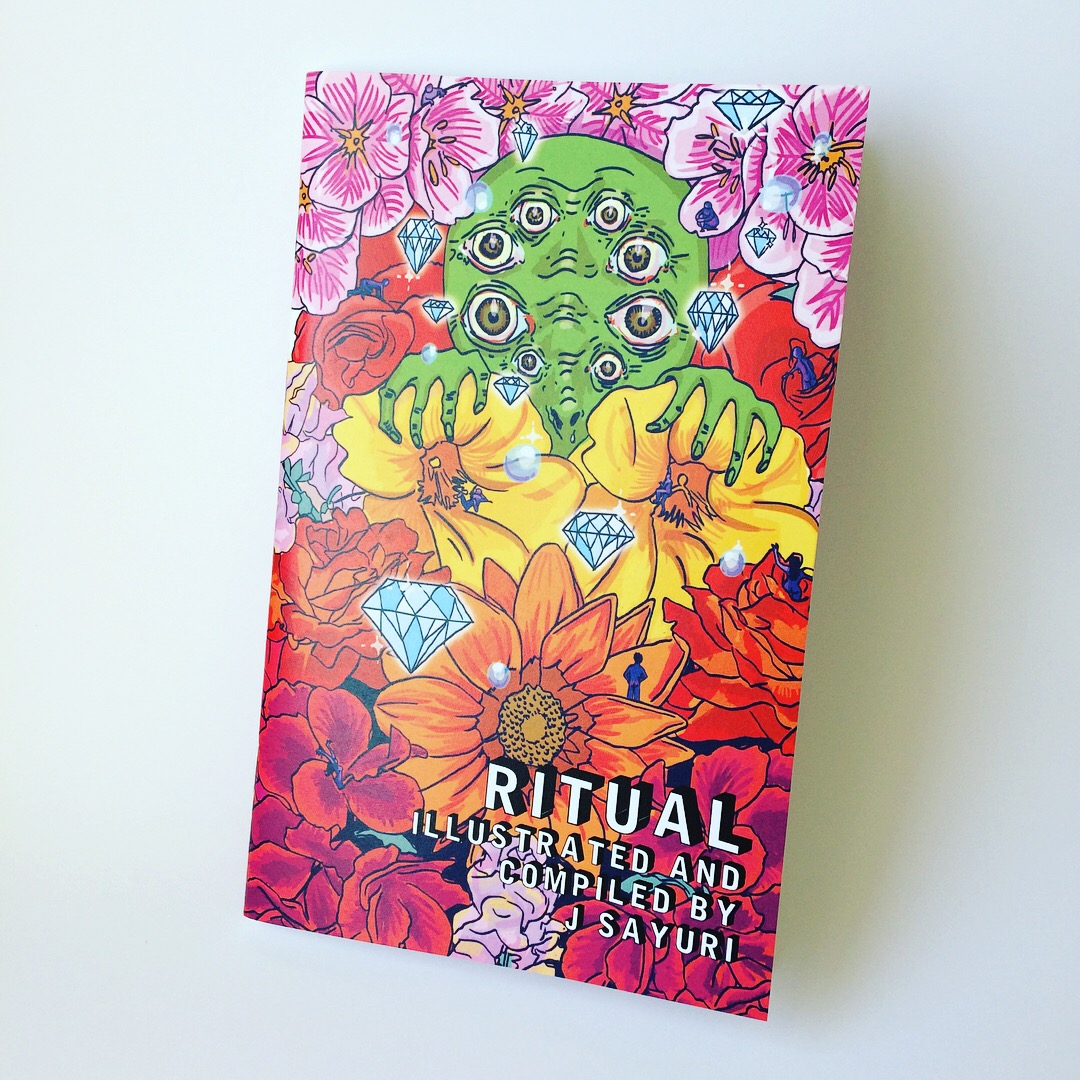 Here's the table of contents so you can see what's to come.
• Alpha Wolf Prayer by Katie Wheeler-Dubin
• General Offering Rite by Geo Padamanda
• Rose New Moon Ritual by Jessica Wakeman
• Waxing Moon Celebration of Life by Sayuri Kimbell
• Acupressure to Banish the Patriarchy by Katrina Hanson
• Grounding Safe Space Ritual by Anjelica Colliard
• Sleepy Time Tincture by Victoria Hungerford
• Protexion Ritual by Mothraqueen
• Siren Song by Gabriel Christian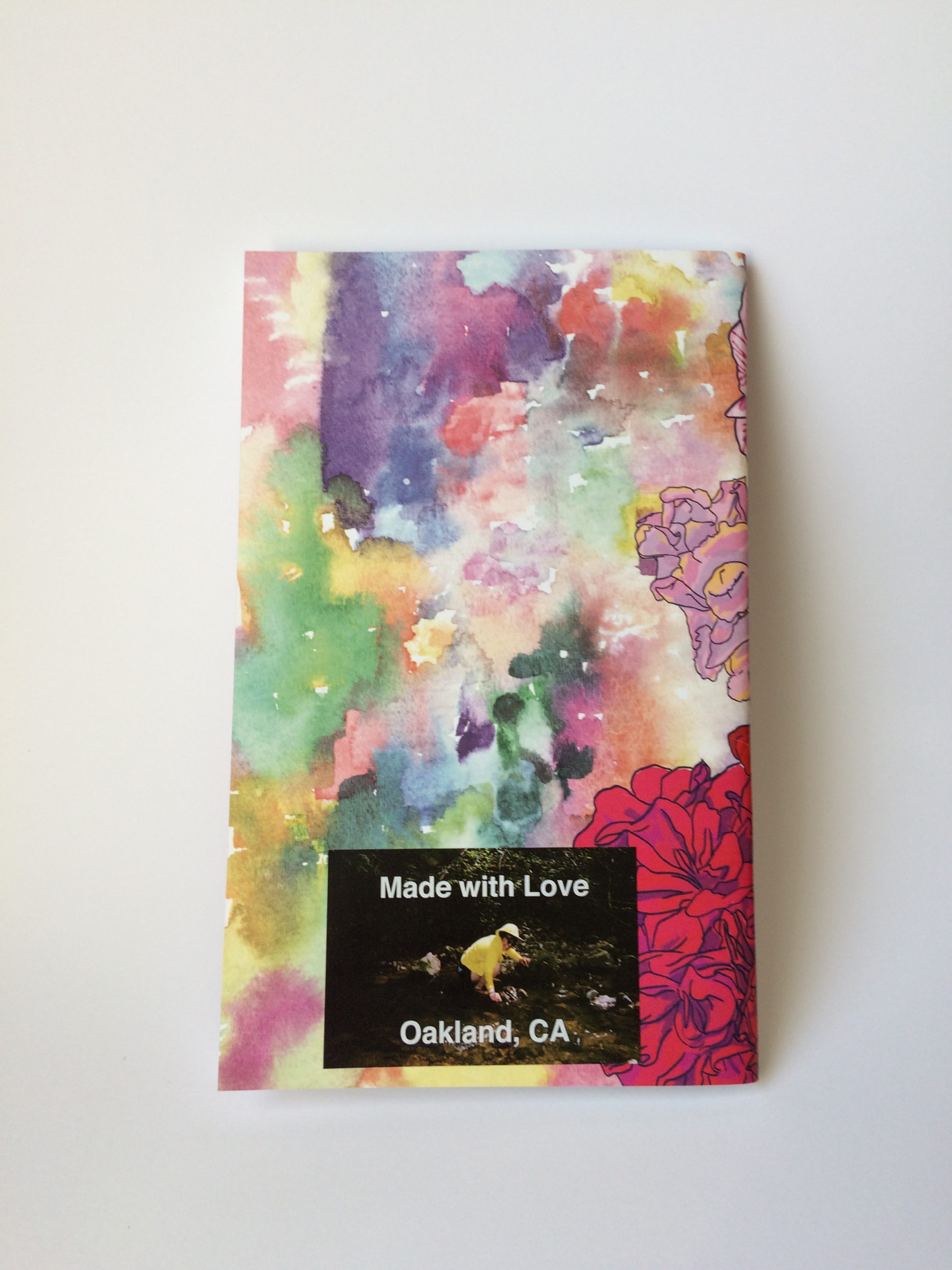 ---
PSYCHEDELIC QUEST AND OTHER HALLUCINOGENIC JOURNEYS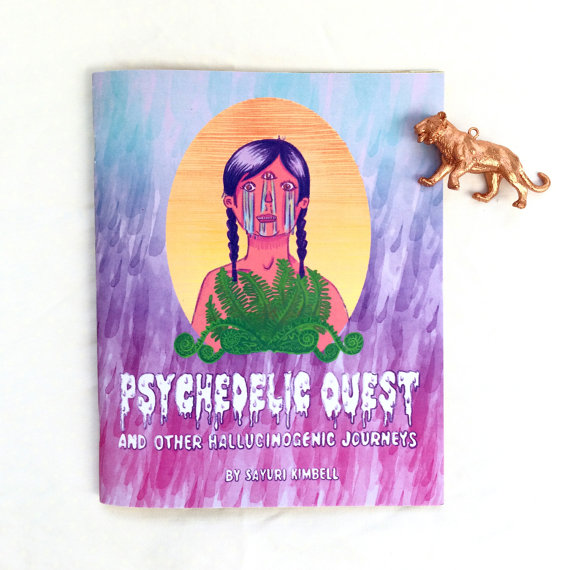 Psychedelic Quest and Other Hallucinogenic Journey is a zine exploration of the interior world of the psychedelic tripper. This self-published zine includes 36 pages of comic and illustrative magic.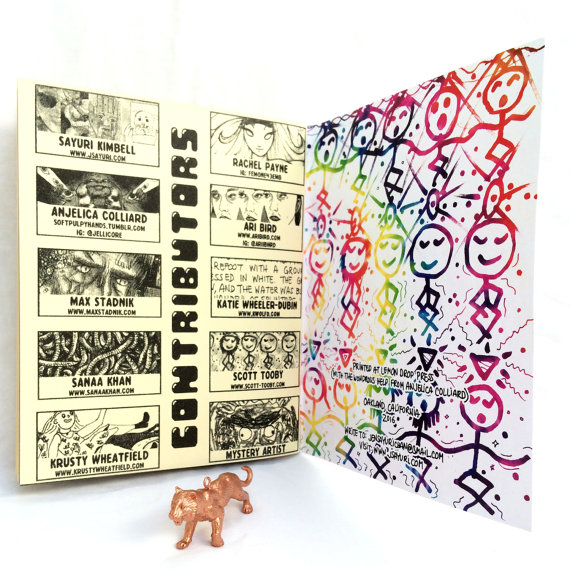 These 36 pages were risograph printed on beautiful cream vellum paper at the printing press, Lemon Drop Press in Oakland, California.
This psychedelic collaborative zine features the work of 10 artists:
Sayuri Kimbell – www.jsayuri.com
Anjelica Colliard – www.anjelicacolliard.com
Max Stadnik – www.maxstadnik.com
Sanaa Khan – www.sanaakhan.com
Krusty Wheatfield – www.krustywheatfield.com
Rachel Payne – IG femone43emb
Ari Bird – www.aribird.com
Katie Wheeler-Dubin – www.kwolfd.com
Scott Tooby – www.scott-tooby.com
This zine makes the perfect gift for your favorite mushroom micro-doser, acid fiend, weed snob, or ayahuasca shaman.
---
HARMONOGRAPHICS MINI ZINE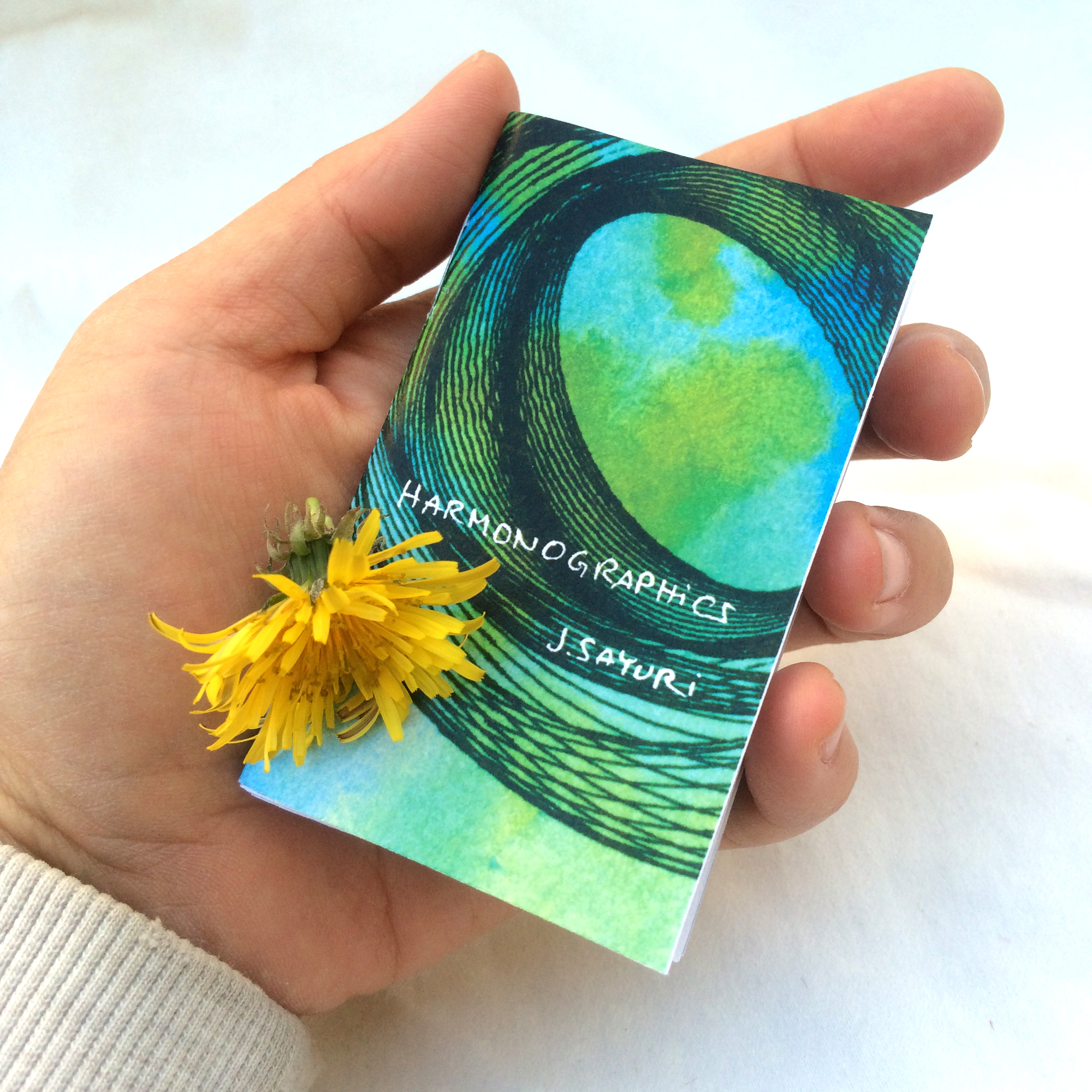 This full color mini art zine (2.125″ x 3.5″) reveals the beautiful math art that I created with a harmonograph that I built.
The harmonograph is a machine that uses the motion of pendulums to create geometric shapes. Pattern variation is achieved though experimentation with the frequency and phase of the swinging pendulums relative to one another. These mechanical devices began to appear in the mid-19th century and peaked in popularity in the 1890s. Although the harmonograph cannot conclusively be attributed to a single person, Scottish mathematician, Hugh Blackburn, is commonly believed to be the official inventor. The drawings created are Lissajous curves, manifested as complex ellipses and hypnotizing spirals. This is what my harmonograph looks like: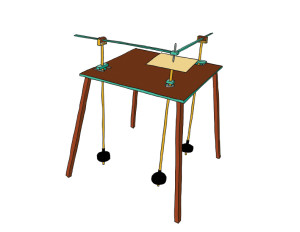 This handmade book makes a great gift for physicists, scientists, or anyone who is interested in the intersection between art and science.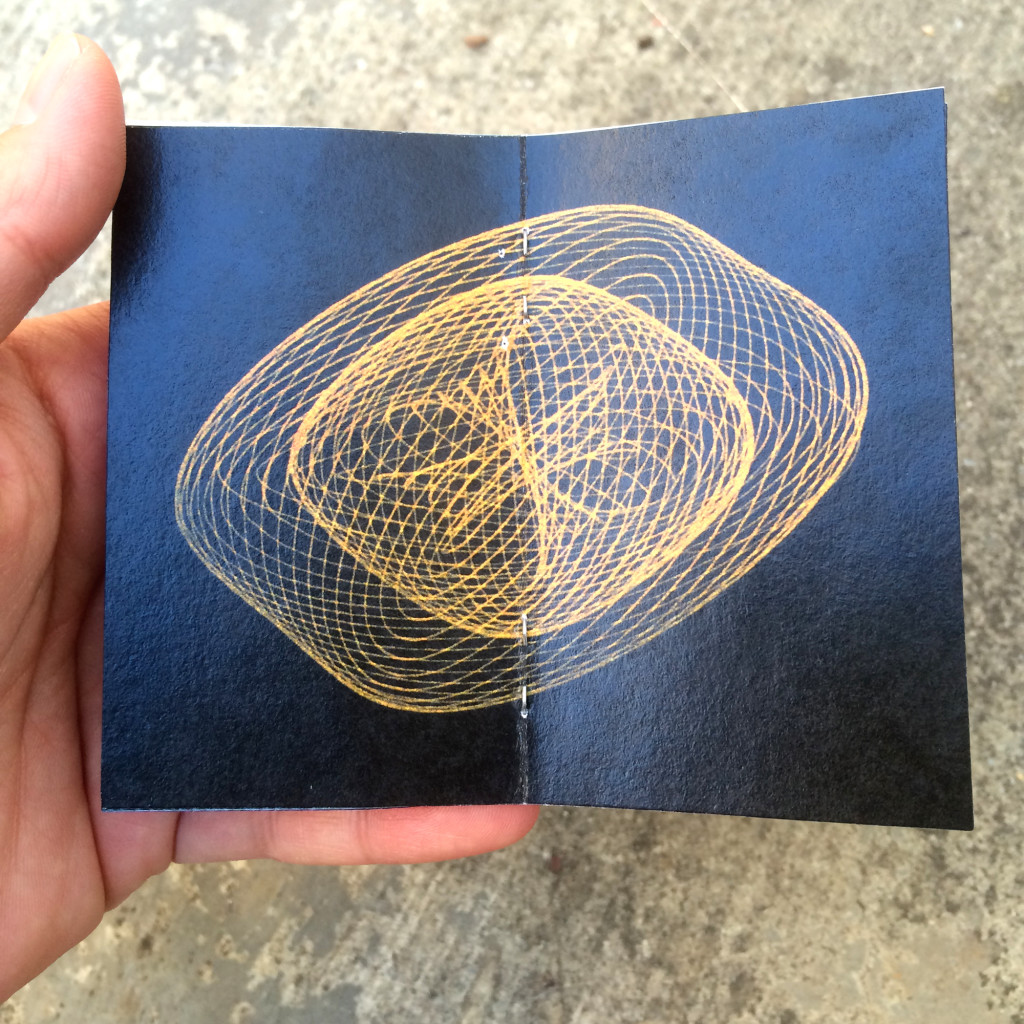 As I observe the gentle rhythm of the moving pendulums and listen the soft whir of pen gliding across paper, I meditate on the Universe's elegant beauty and natural harmony. The Universe communicates with us in many ways.