I embed my abstract watercolor paintings within coronal sections of various animal brains from open-source neurological databases. My favorite brain that I've made since I started in 2014 is the White-tailed Deer brain.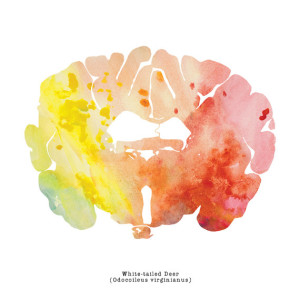 Thank you to the Department of Physiology at the University of Wisconsin-Madison, Michigan State University, the National Museum of Health and Medicine, and other brain collection contributors for providing an accessible collection of neurological images for curious minds.
These brain art prints are available on my Etsy shop, InnerStellarArt.