Embroidery Collage Art
In continuation of my obsession with collages and embroidery, I made a few small pieces for an art show last month.
The prints are of collages that I made a while back. Too often in my practice, I feel negatively about my work. When I made this collage series, it was the first time in a long time that I felt relaxed and happy in my creative process. I hope the imagery reflects a state of relaxation and a connection with the future and the past.
Please let me know if you're interested in purchasing any of these pieces! They measure roughly 12″ x 12″ and come framed.
---
Ancestor Ritual (Healing Water) 12″ x 12″
Black felt, white thread, collage print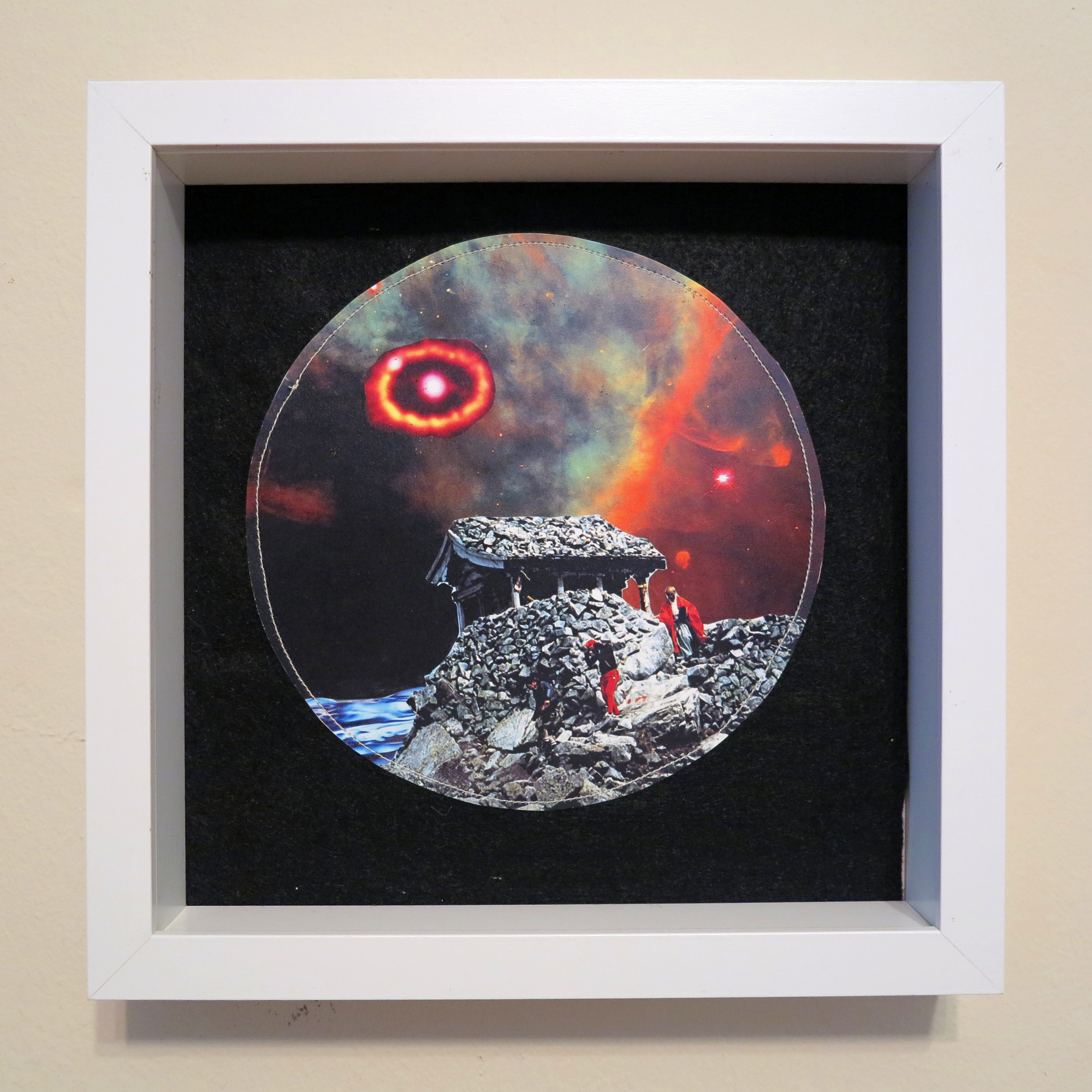 Baby Moon (Desert Child) 12″ x 12″
Black felt, white thread, collage print
Expansiveness 12″ x 12″
Black felt, white thread, collage print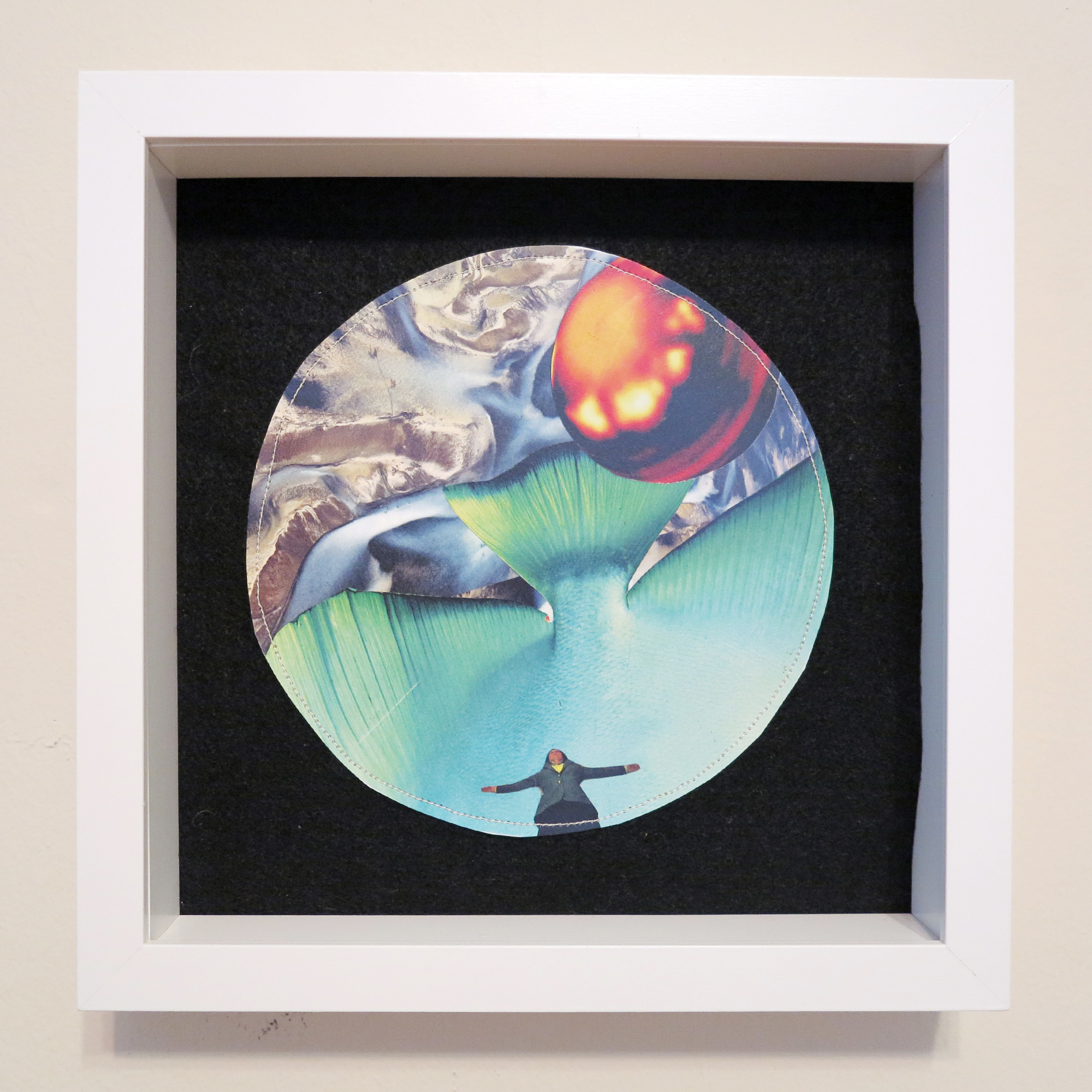 Freedom 12″ x 12″
Black felt, white thread, collage print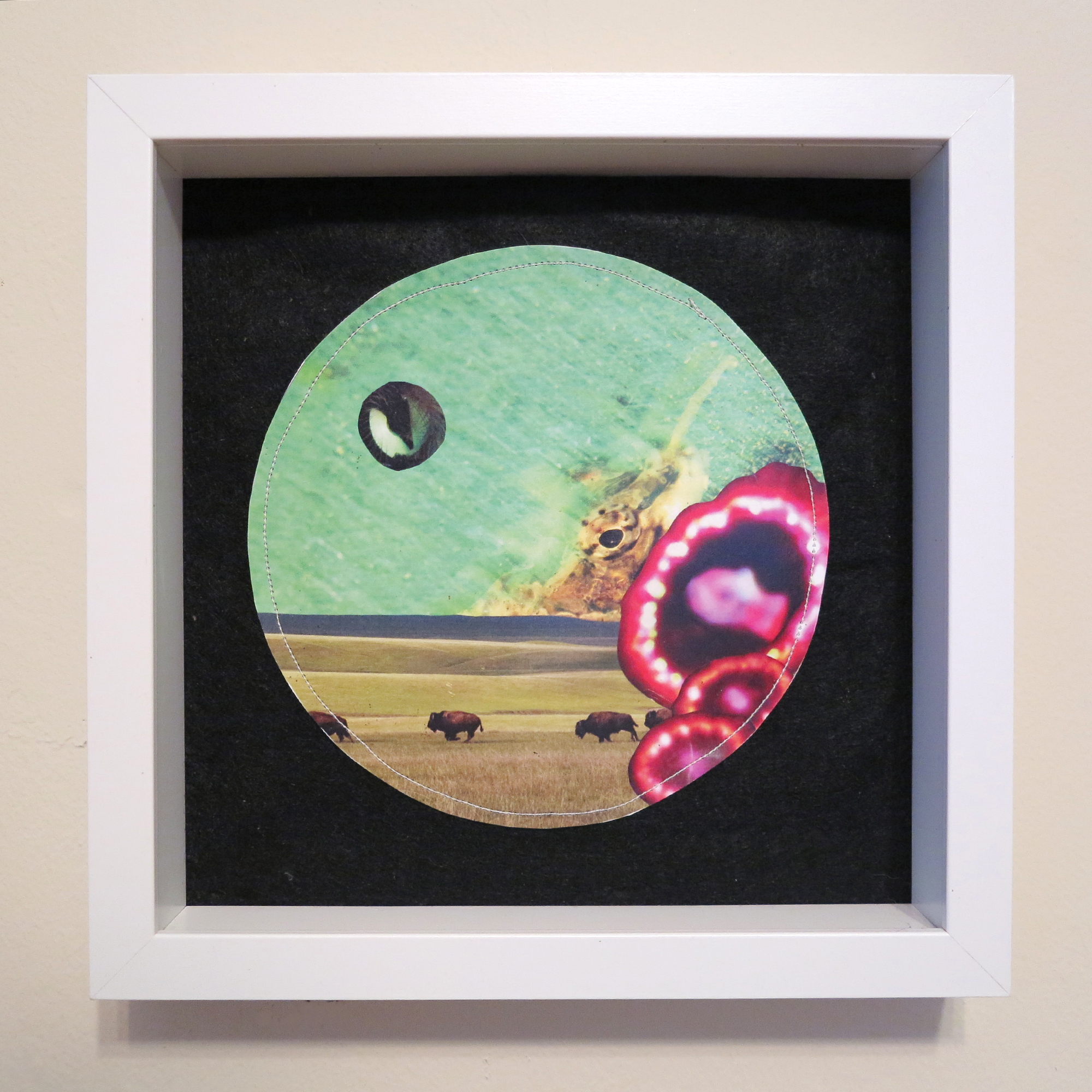 Planet Ego Release 12″ x 12″
Black felt, white thread, collage print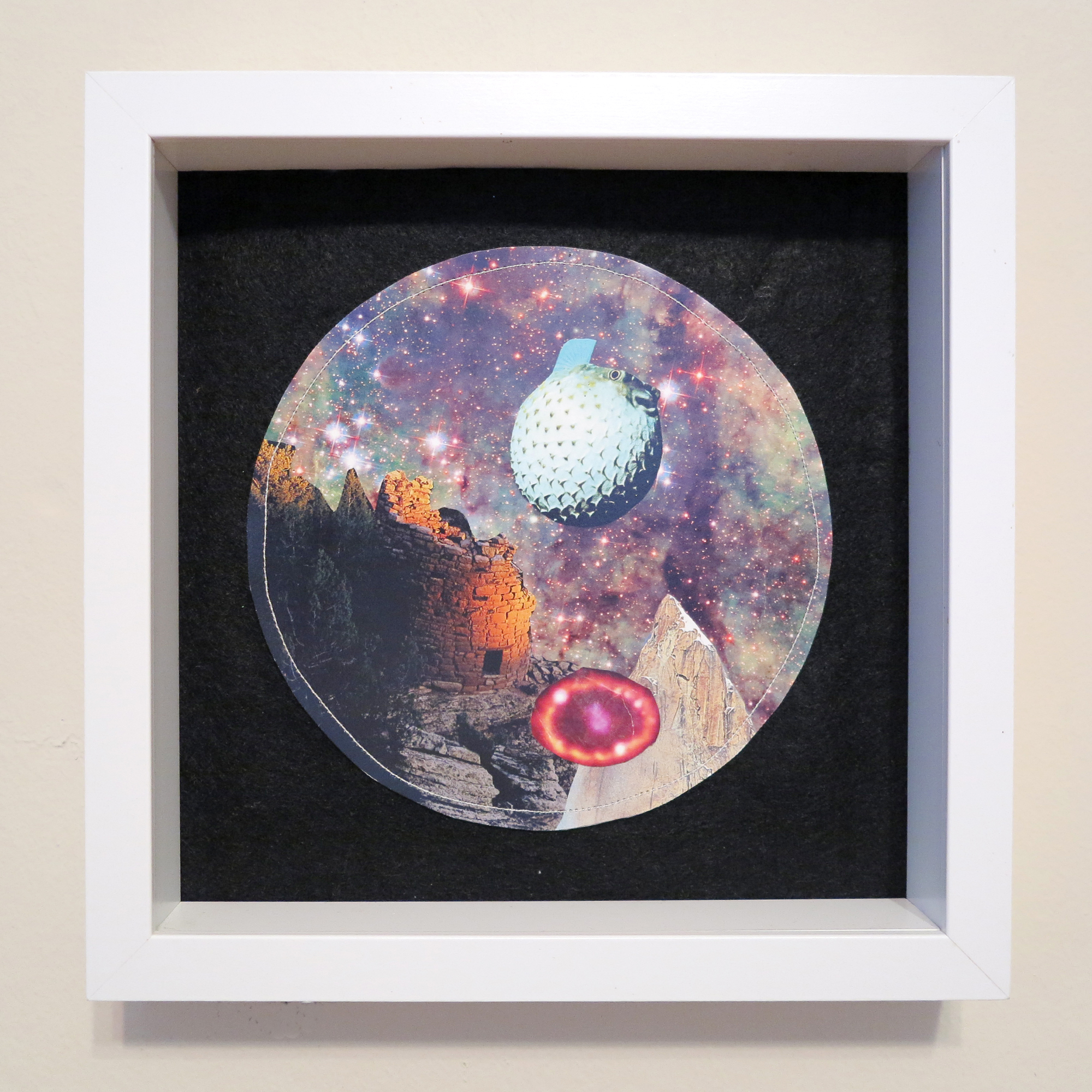 Psychedelic Portal (Dream World) 12″ x 12″
Black felt, white thread, collage print