FINALLY
Ritual is a book project that I've been working on for a little over a year and I finally have the finished copy in my hands today! Ritual witch zine is also available for sale online if you can't make it to the release party on February 17 from 6-10PM in Oakland, CA.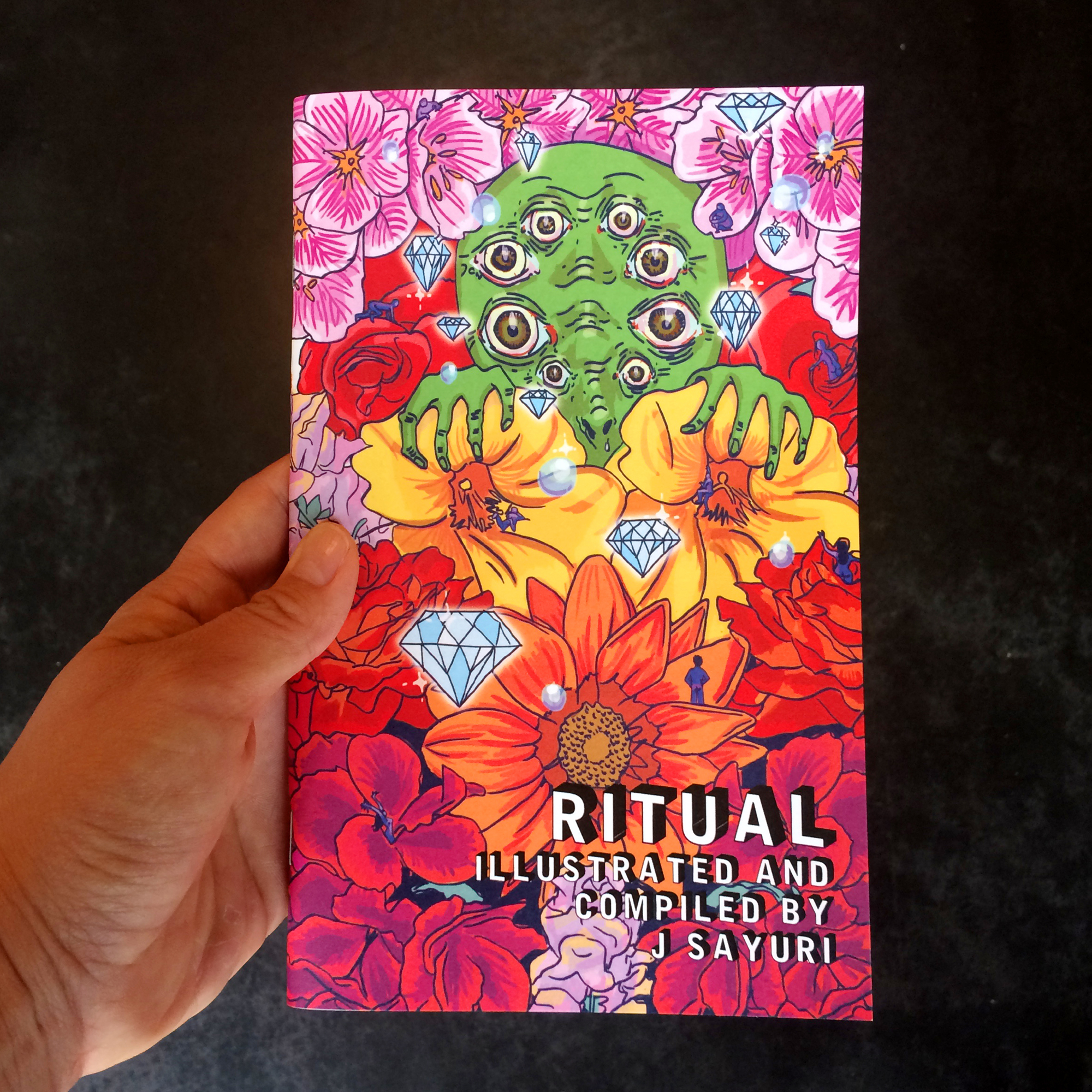 This book features the magical rituals of 9 artists and alternative healers. This book is 48-pages of pure magic and is risograph printed in blue. I illustrated most of the art in this zine, except for the inside of the front cover by @sludgepony and one of the images of the Protexion Ritual by Maren Preston.
Here's the table of contents so you can see what's to come.
• Alpha Wolf Prayer by Katie Wheeler-Dubin
• General Offering Rite by Geo Padamanda
• Rose New Moon Ritual by Jessica Wakeman
• Waxing Moon Celebration of Life by Sayuri Kimbell
• Acupressure to Banish the Patriarchy by Katrina Hanson
• Grounding Safe Space Ritual by Anjelica Colliard
• Sleepy Time Tincture by Victoria Hungerford
• Protexion Ritual by Mothraqueen
• Siren Song by Gabriel Christian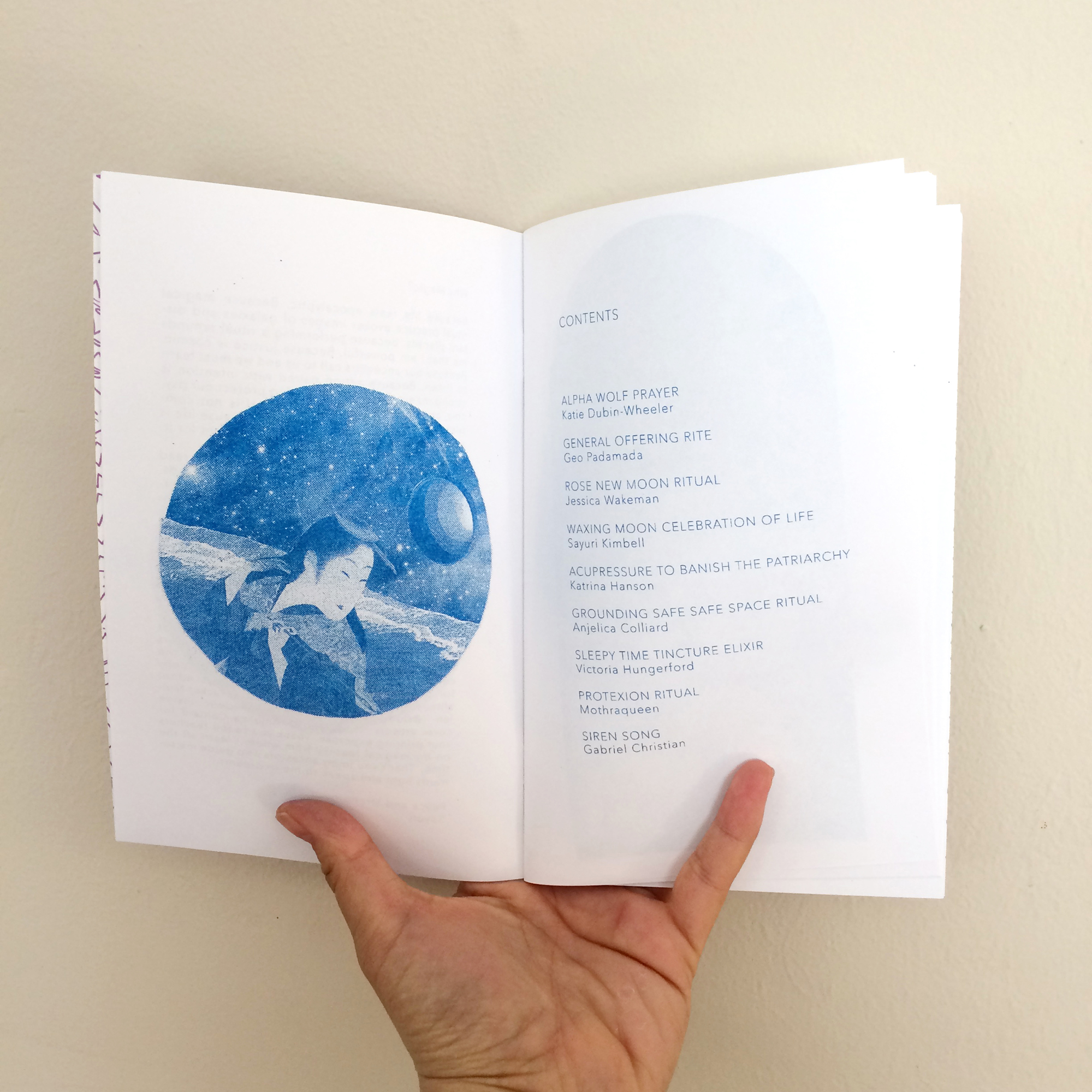 I illustrated a series of drawings for Ritual. A hand or pair of hands for each ritual. Making these drawings and collages was probably the most interesting part for me because I don't draw too much these days so this was nice to draw with microns again.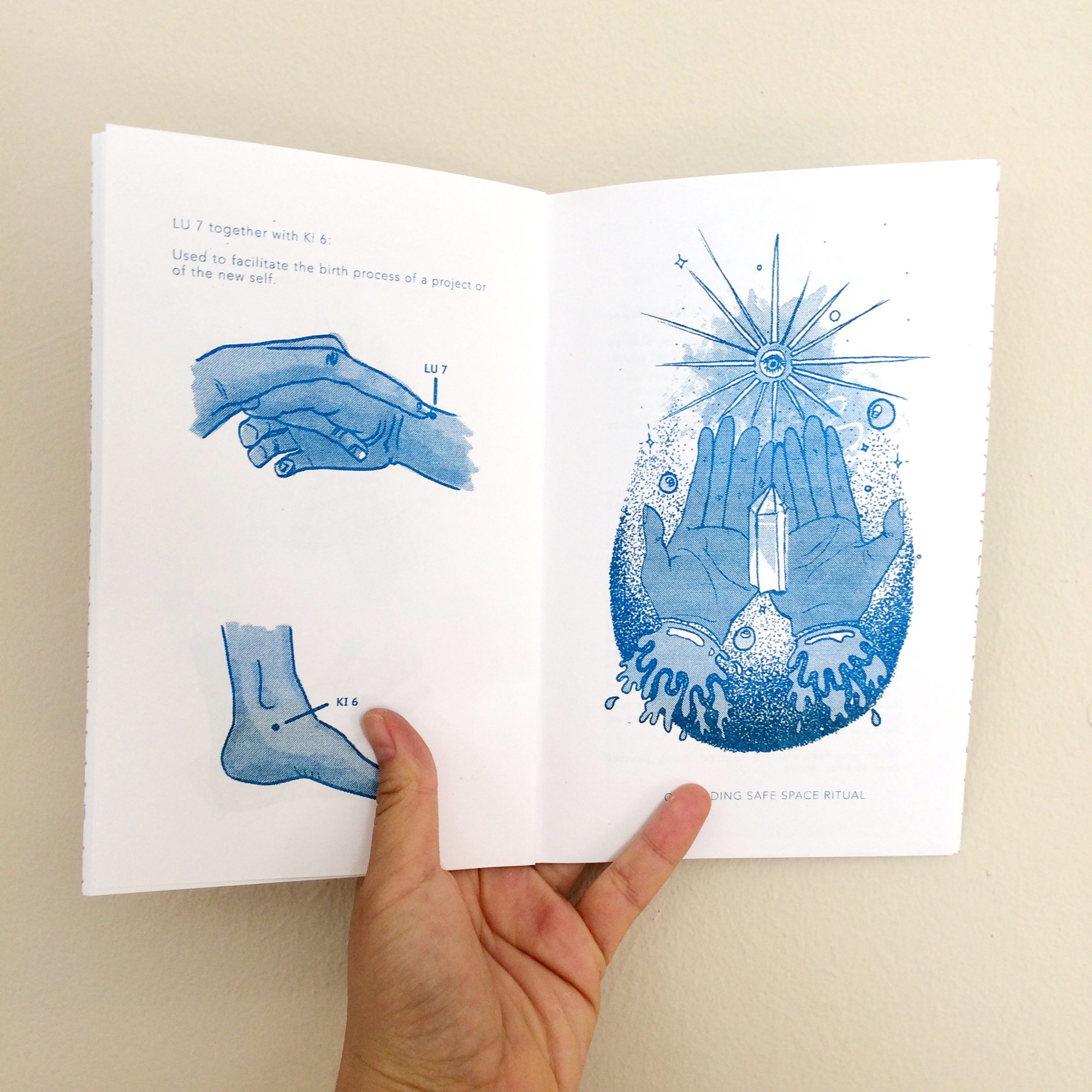 If you are interested in buying this zine, please go here!
Thank you to all the contributors and I will announce more details for the Ritual release party soon!