VIDEO COLLABORATION WITH GABBY LA LA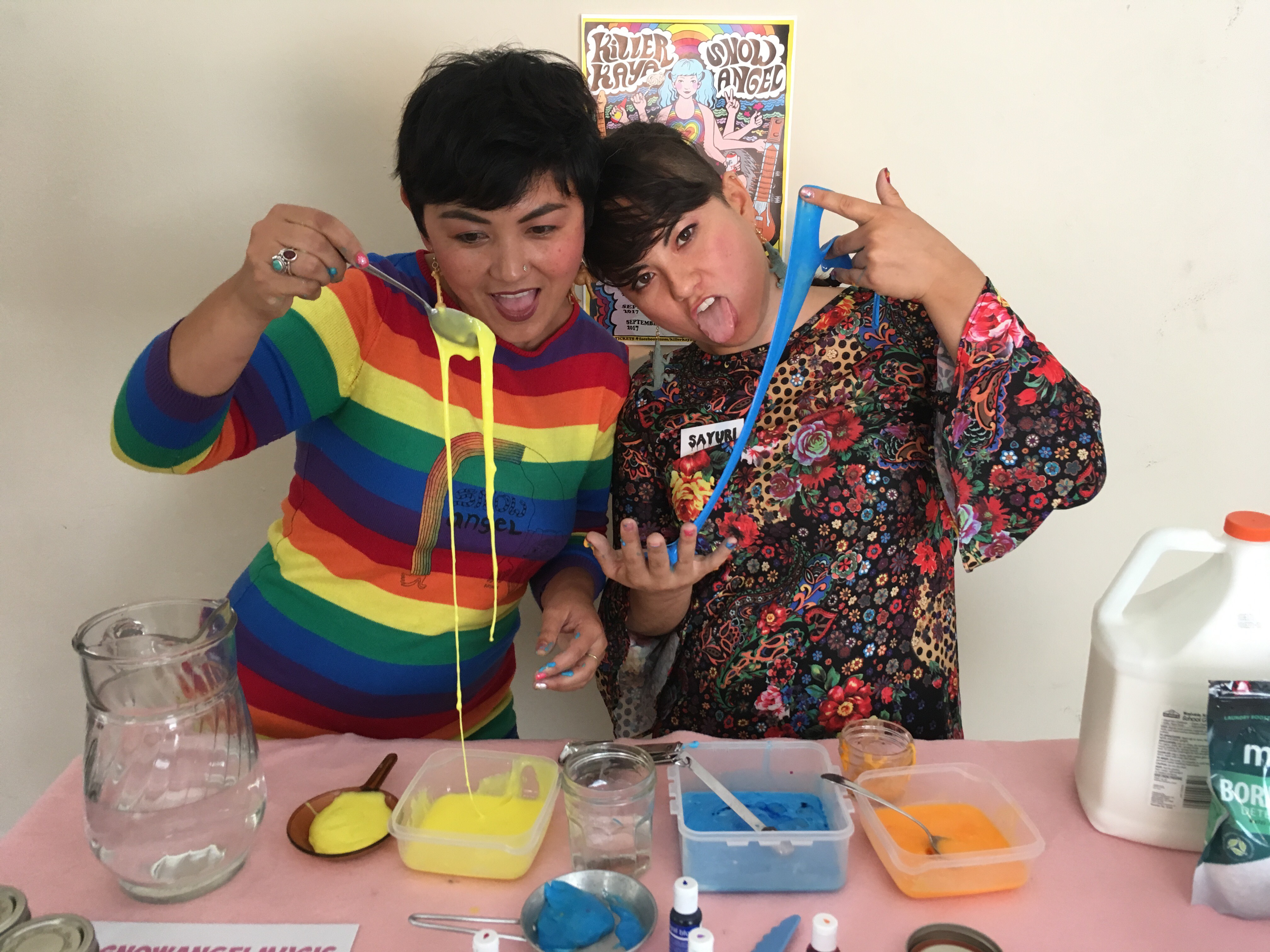 I am collaborating with my sister, Gabby La La, to make ASMR crafting videos to better connect with our fans and share our art and music! Gabby is a talented sitar player and lead singer of the Oakland-based all girl psychedelic pop band, Snow Angel.
Check out our first ASMR crafting video where I share how to make my dinosaur earrings. These dino danglers are available at any Snow Angel show or on my Etsy shop, TinyPinkShoe!
Remember to wear your headphones and turn up the volume to listen to some relaxing ASMR crafting videos on YouTube.
In our second video, Gabby teaches our audience how to make homemade slime with white glue, borax, food coloring, and glitter.
Thanks for reading, watching and stay tuned for more videos!! Also make sure to subscribe to Gabby's YouTube channel to find more cool videos like this!