NEW COLLAGE SERIES: JAPANESE DEMON WOMEN
Japan is my motherland and a country with a rich history of demon and ghost lore.  I find myself becoming more and more drawn to my Japanese roots as I become increasingly disillusioned with America and my ability to 'make it' as an American female-identifying artist. Many Japanese ghost stories revolve around women in murderous situations – an unfaithful husband or survival in the cold depths of winter – and are transformed by those experiences, filled with unrelenting rage and undeniable insanity. These Japanese demon women remind me of the harpies of Western Greek mythology.
I identify with the anger and wrath of these demons and the persistence of their restless spirits to haunt and hunt down the men that oppressed, cheated, or killed them. In a time when women, especially women of color, are being exploited, degraded and cheated in the United States, I think it's important to revisit these stories of 'unfeminine' emotions like wrath and intense grief as a stern warning of what's to come if we women are tested.
As an artist, I usually turn to illustration to tell stories, but for this particular project I was drawn to the images in American magazines like Vogue and National Geographic. Please enjoy my work in progress for this series of seven collages inspired by Japanese folk tales of the ghost women that haunt the cities and countrysides of Japan.
I will be debuting these collages at the upcoming art show, Love & Monsters, this Saturday October 14 from 6PM – 11PM at VAMP (Vintage Art & Music for the People) in Oakland, CA. Here are the event details featuring some of my artwork!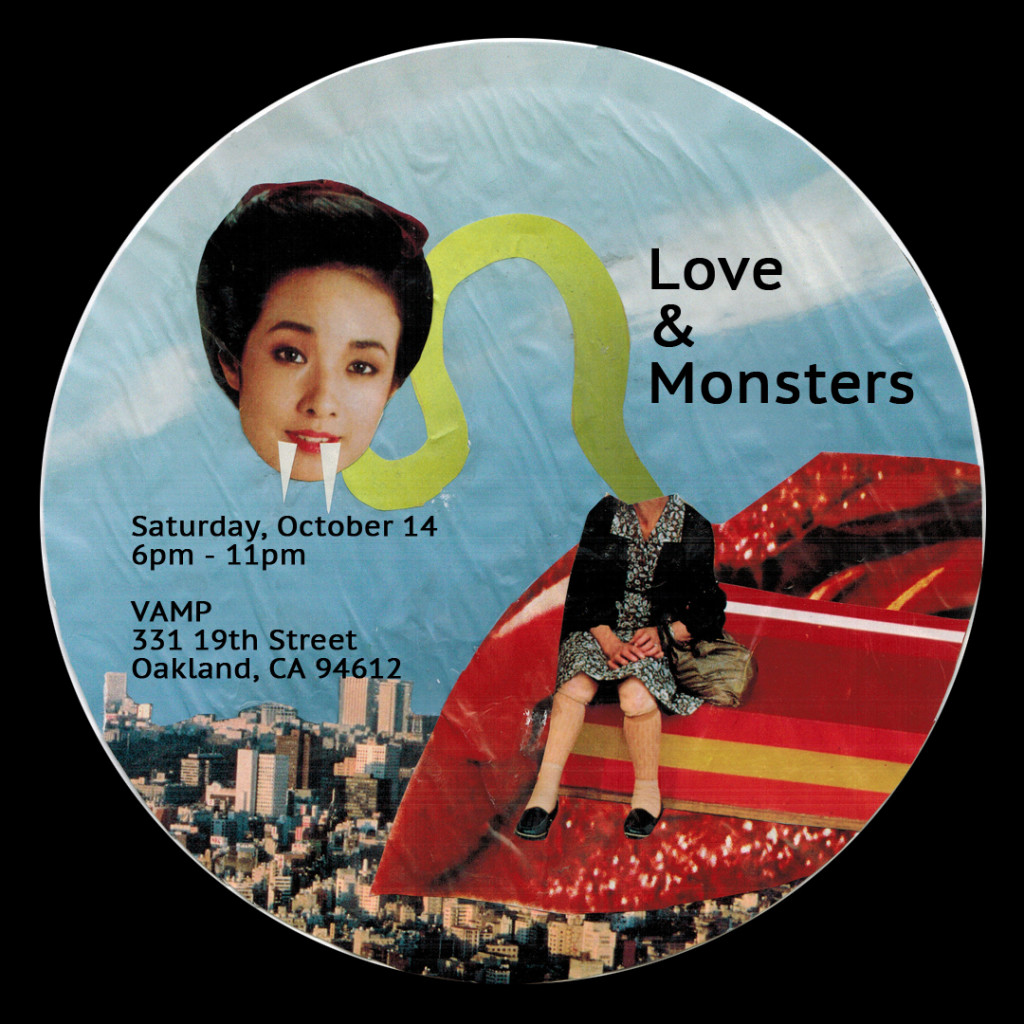 I hope you can come and enjoy some art and perhaps be creeped by my artwork! I will also be selling 12″ x 12″ prints of these collages for $20. Hope and support your local artists!
Love & Monsters
Saturday, October 14, 2017
6pm-11pm
@
VAMP
331 19th Street
Oakland, California 94612