Hello family, friends, and supporters.  I moved to Oakland in the middle of May (2.5 months ago) from Los Angeles to develop my art projects and live with other creatively-minded people. I feel so much happiness in my heart now that I have moved here with the intention to carve out a nice little slice of life for myself.
In turn, this move has meant radio silence on my art blog for the past two months.  Here's what I've been working on in the recent months (excluding getting a great part-time J-O-B!):
More Animal Brains
In December of last year, I started researching open-source databases of neurological images from the University of Wisconsin, the National Museum of Health and Medicine and collected 16 photos of cross-coronal sections of various animal brains. I used these brain slides to make my Animal Brain series, in which I embed my abstract watercolor paintings into the unique shape of each brain.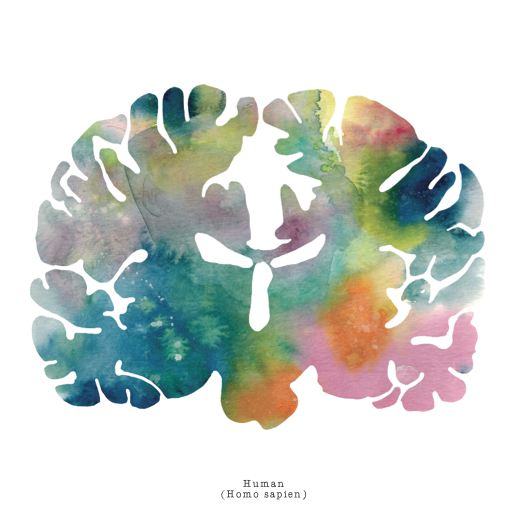 I showed these brains at the RAW:Hollywood event in January 2015 and decided to open up an Etsy shop to get serious about selling my artwork.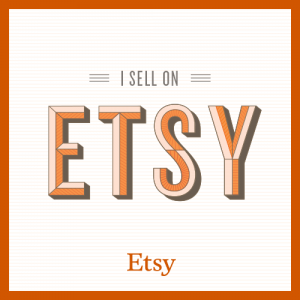 I call my shop InnerStellar Art where I sell my Animal Brain prints and other illustrations. Selling these Animal Brains helped me keep my head above water during the time that I didn't have a job, so I am ever-grateful to the people who bought the brains!  Definitely helped me from having to move back to LA.
I'm currently collecting 20 more animal brains to add to this series to bring the total number of brains to 36. New Animal Brain prints will include the Yellow Mongoose, Domestic Dog, Platypus brains. Check back in a month for these new prints!

Illustrating The Musical Melodyian Graphic Novel
As always, I am chipping away at illustrating the Musical Melodyian comic book / graphic novel. But there's been an interesting update since moving to the Bay Area: Since receiving funding from The Musical Melodyian Patreon page, all new pages will be in COLOR! View new Musical Melodyian comic pages here!
Check out our pitch video and throw some $$$ our way so we can make more art, music, and comics.
Designing my Shipping Container Home
I applied for an artist residency last year in which resident artists live on a container ship for 27 days while it travels from Vancouver, Canada to Shanghai, China. This planted the idea of modular design and how it can (and did) alter the currents of world economies.
When I first moved to Oakland in search of a place to live, a friend suggested a shipping container artist colony that existed somewhere near the industrial port of Oakland…Again, the shipping container motif!  I saw this as a sign to explore modular design on a larger scale and my role as an artist and creator in the world's economy.
I became obsessed with the idea of building my own modular house and started making blueprints and small paper models of my dream shipping container home.
Next step is to make a 3D model of my home and print it out! Stay tuned.
Gardening
I've never experienced so much joy in nurturing a garden.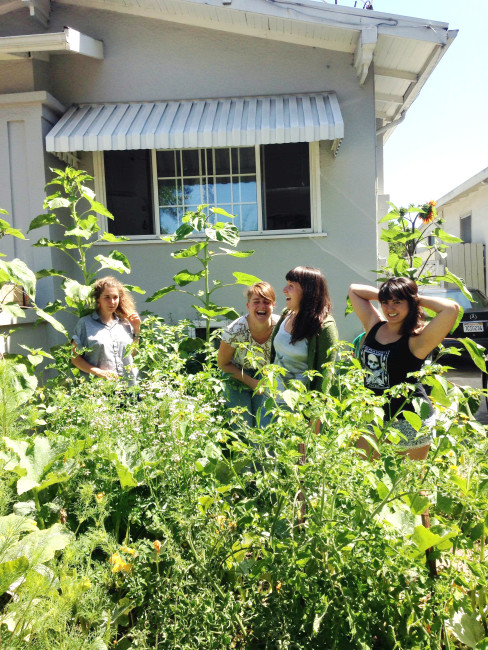 Here's a list of the various fruits, vegetables, and flowers that are growing: Tomatoes, Tomatillos, Italian Basil, Thai Basil, Mint, Fava Beans, Parsley, Crookneck Squashes, Bok Choi, Red Leaf Lettuce, Romaine Lettuce, Arugula, Chamomile, Agave, Cucumbers, Sunflowers, Pumpkins, Melons, Persimmons, Zapotes, Apples, Spinach, Peppers, Shiso.
You must be wondering: "Hmmm…that's nice, but doesn't it take a lot of water to upkeep a garden of this size? I mean isn't California in a Drought!?!"
No worries. We got that covered with our hi-tech gray water bucket system! Booya.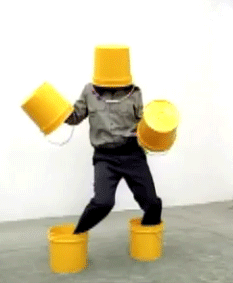 Making an Art Studio in the Garage
My new place in Oakland has a great detached garage that my housemates and I have used as a makeshift print / comic / art making studio.  So far, the garage studio has some shelving and tables, but no storage space or dedicated hardware or printing spaces.


We have decided set our collective intention (and lay down the $$$) to convert this space into a dedicated art studio that is clean, organized, and conducive to art production!  So yesterday, I went on a great expedition to the fantastic and mystical Urban Ore to get some used cabinets and the not so fantastic or mystical Home Depot to gather some building materials.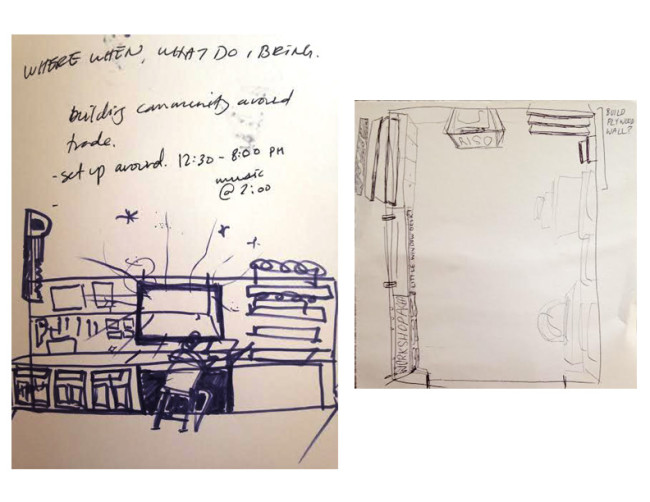 Stay tuned for more updates and before and after photos of our art studio.
Scooter-ing around Fruitvale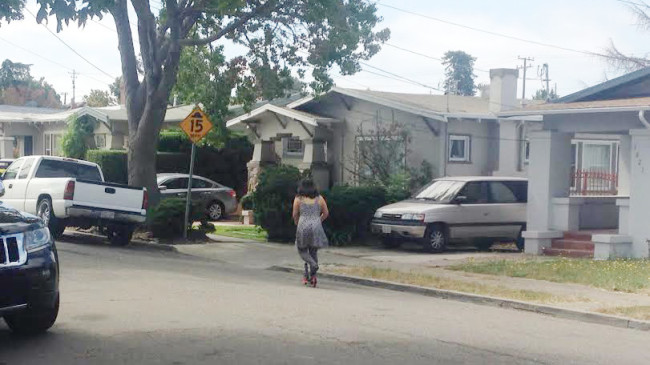 Yeah, that's right.