It was six in the morning and I had just finished hauling a box of my artwork on the grass of the Venice Beach boardwalk when I defiantly declared: "These shits are gonna sell like hotcakes."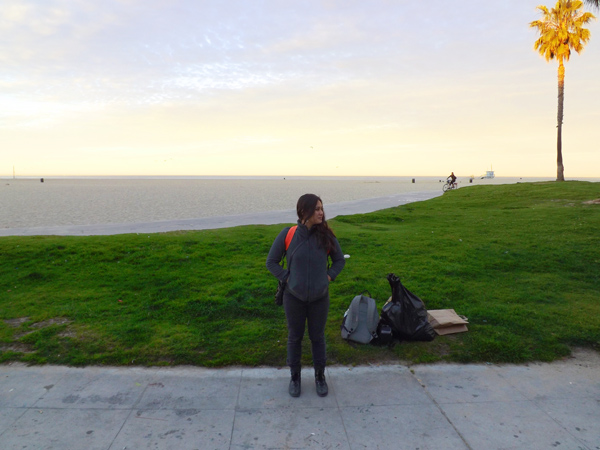 I was naive — to put it lightly.
Somewhere in between watching vendors awkwardly fist fight for their spots — (10′ x10′ spots are first come, first serve) and trying to convince a dumpster truck driver to move his truck out of my space, I realized how little I knew about selling art.

Being a vendor on the Venice boardwalk is not for the faint of heart as it is a crash course in sales/marketing/business/customer relations/economics…all with the beautiful backdrop of the Pacific Ocean.
I do not mean to scare anyone away from becoming a vendor on the Venice boardwalk because it's an amazing place for artists to sell their work directly to customer. Plus, Venice gets great foot traffic especially in the summer months.
All in all, I met some really amazing (and strange) vendors and customers. Interfacing with people is a great way learn about how people think and it's particularly interesting as a vendor to observe how people relate to their money. Most people don't want to spend more than $10 on art FYI.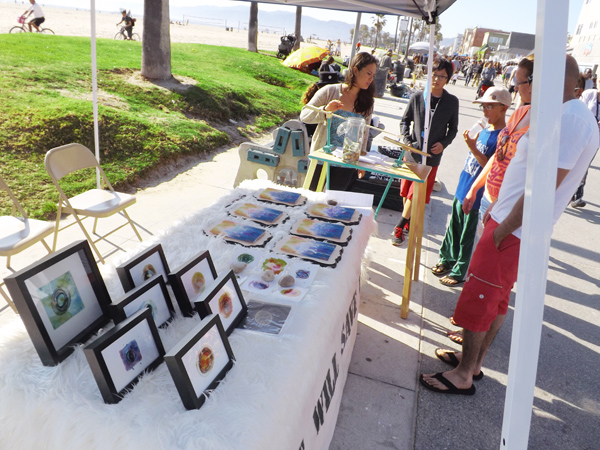 I brought my harmonograph with me during the spring months and demonstrated how my drawing machine works to curious kids and strung out junkies alike.
For anyone who wants to make a quick buck: if you sell at Venice, you'll leave with more stories and experience than dollars in your pocket. If you have art to sell and you're in the LA area, then sell at Venice! It's strange and interesting and you'll learn a lot.
Do it!